Queen without Land | School Screening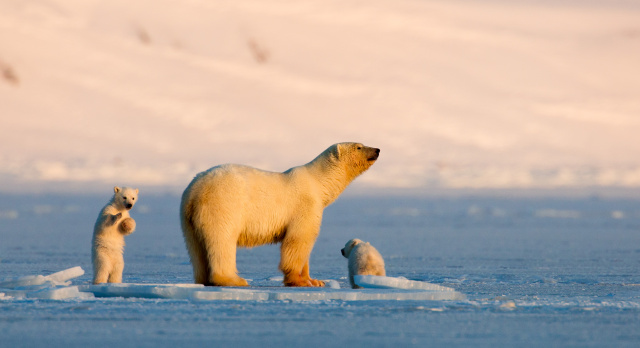 Editorial content from Vimeo
Do you want to load external content? Vimeo may set cookies and gather data such as your IP address.
External content from Vimeo
I hereby agree to the loading of external content. Personal data may be transmitted to third-party platforms.
Documentary / Asgeir Helgestad / Norway, Germany / 2018 / 45 min / German
Normally any encounters between humankind and polar bears end in death – for the bears. Asgeir Helgestad spent years accompanying "his" polar bear family. Not only does he present the bears, he also talks about how the encounters have changed him and which environmental policy questions he asks himself as a result of this.
Filmtalk: Arctic Melting - Insights into Current Climate Science.
Dr. Renate Treffeisen, Head of the "Climate Office for Polar Regions and Sea Level Rise", Alfred Wegener Institute, Helmholtz Center of Marine and Polar Research, Germany
Panda Award Nomination – Theatrical Award, Festival International Ornithologique de Ménigoute – 2018 Winner Grand Prix, Wildlife Film Festival Rotterdam – 2018 Winner Best Film, Vaasa Wildlife Festival – 1st Place 2018 Nordic Category, Matsalu Nature Film Festival – 2018 Best Cinematography Award, Green Screen Festival – 2018 Audience Award Winner, Int'l Wildlife Film Festival MISSOULA (USA) – 2018 Best Environmental Film