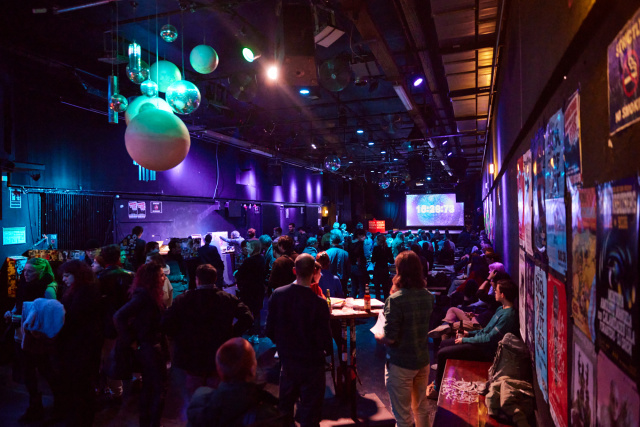 What can't be seen and is still there? What is extremely tiny or millions of miles away and still important for us? How do researchers try to learn about the invisible and make it seen? The Science Notes will be about stars and biodiversity, digital worlds and artificial intelligence. In 15 minutes each, scientists, authors and artists tell us about their work and share insights in their projects. The duo Ströme will play live a Liveset on their analogue synthesizers.
The Science Notes project has been bringing science topics to the stages of clubs, concert halls and festivals throughout Germany since 2013. It deals with topics at the interface between science and society: What are scientists working on and how does that affect our lives? How can research help us shape a better future? Since 2018, Science Notes Magazine is published twice a year. It combines stories from science with art, design and literature.
Curated by Dr. Thomas Susanka, editor-in-chief, Science Notes Magazin"
Guests:
Laura Kreidberg, Max-Planck-Institut for Astronomy (MPIA), Heidelberg, Dr. Thomas Hörren, Entomologist & Author, Brocken - Maike Gebker, Anna Eckl and Eva Eiling, Prof. Dr. Annette Leßmöllmann, Professor for Science Communication and Linguistics, Karlsruhe Institute of Technology (KIT)
Moderation: Thomas Susanka, Editor-in-chief, Science Notes Magazin