How to Survive a Pandemic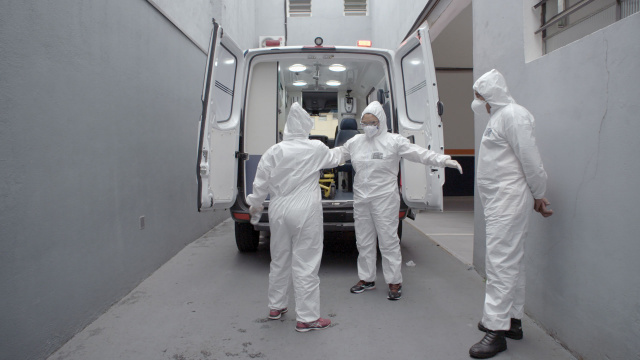 "How to survive a pandemic" offers insights into this chronicle between progress and powerlessness. The documentary shows how scientific achievements collide with despair, greed, and nationalism.
Filmtalk: Covering science during the pandemic? A sobering look back at what happened from the point of view of science journalism, to serve as a caution for the future.
Vera Schroeder, science journalist / Moderator: Maren Schuster, Head of the Multimedia and Authorship (MMA) master program, Martin Luther University Halle-Wittenberg