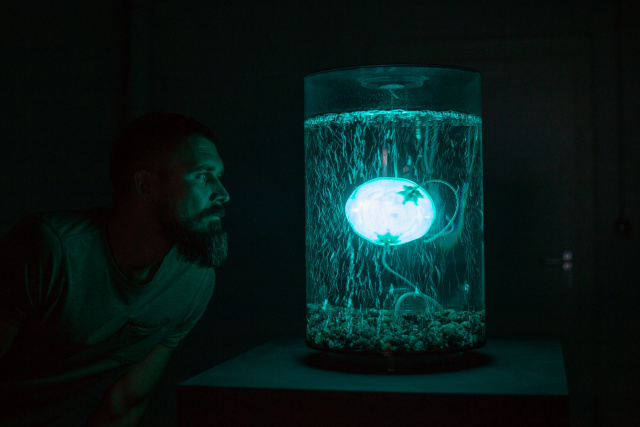 Anna Dumitriu, Alex May / Great Britain / 2018
Anna Dumitriu and Alex May have constructed an underwater bot modelled on microorganisms. These organisms were the first ones to live on Earth. And in all probability they will be the only ones to survive climate change.
Cooperation with the European Media Art Platform and Preview of Werkleitz Festival 2021 co-funded by Creative Europe.
* For school classes only: Thurs. 20.06. and Fri. 21.06.2019 / 12:00 - 14:00