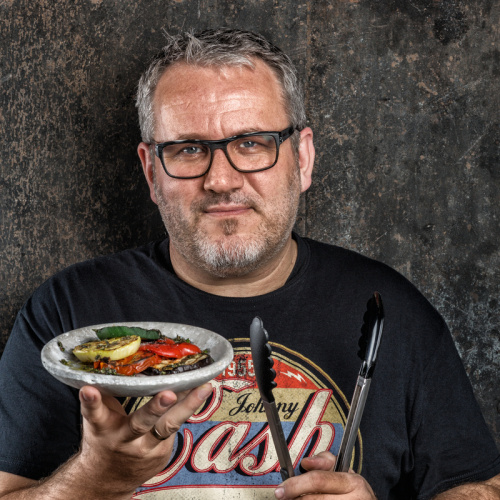 Tom Heinzle has been infected with the grill virus for many years and is fascinated by food preparation on the fire. He is the author of various barbecue books. His first book "Wintergrillen" became within a short time the standard work of many Grillbegeisterter. His second book "Wild Grillen" was voted Germany's Best BBQ and Barbecue Book 2014 and "Best in the World" at the World Cook Book Awards. In addition, the Gastronomic Academy Germany awarded him the silver medal. In 2015 he published his third book "Vegetarian Grilling". With his current appearance "The New Smoker Kitchen", Heinzle dares to build a bridge between classic BBQ and modern haute cuisine.
The good sense of taste and smell was born to him in the cradle and forms the basis for his game with flavors and high-quality food. As a lateral thinker Heinzle brings traditional and innovative food to the grill and inspires people with extraordinary creations and mergers from different countries and cultures.
Competition tested with my grill team Tom's Grillwerkstatt, he became multiple Vice World Champion and Austrian national champion.
Heinzle regularly gives barbecue courses, is present as a guest griller at festivals, gourmet fairs and fine dine restaurants.
In his courses, seasonal foods, meat from animal welfare, suitable drinks, life style and sociability play a central role.