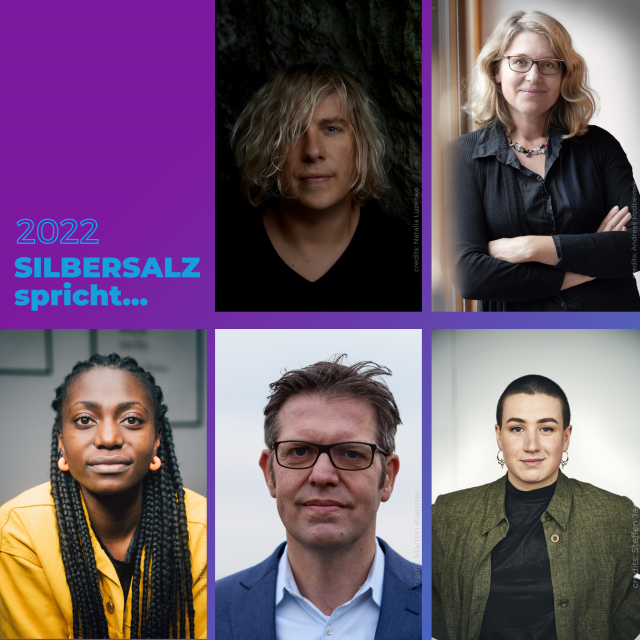 Dominik Eulberg – DJ, Producer, Biologist
The internationally renowned DJ and techno-producer has been releasing groundbreaking and award-winning tracks, albums and remixes for more than 25 years. He is not only a musician but also a studied ecologist, active conservationist and creative-scientific mind with heart and soul. He raises awareness for the beauty and worthiness of the protection of nature, whether as the author of the nature book "Mikroorgasmen überall" (Microorgasms Everywhere) or as the game developer of the multimedia bird quartet "Fliegende Edelsteine" (Flying Gems). As an ambassador, he is involved with nature conservation organizations, is a guest scientist at the Museum für Naturkunde Berlin and regularly appears in television programs. He also works with the renowned nature filmmaker Jan Haft on TV and feature films, such as the current cinema film "Heimat Natur" (Homeland Nature). His commitment was recently recognized with a nomination for the German Environmental Media Award. Eulberg's sixth studio album "AVICHROM" pays tribute to the diversity of species and colors of winged creatures.
Dr. Roda Verheyen – Lawyer | Judge
In 2021 Roda Verheyen and her fellow campaigners achieved major success in spring 2021 when they took the German government to the Federal Constitutional Court over its climate policy. This was the first time that a climate lawsuit was upheld before Germany's highest court. She studied law in Hamburg, Oslo and London. From 1998 to 2001 she was involved in the international climate campaign of Friends of the Earth International. From 2001 to 2006 she worked as an independent consultant amongst others for the Gesellschaft für Technische Zusammenarbeit and the Federal Ministry of Environment. Since 2006, she is working as a lawyer and since 2021 as well as an honorary judge at the Hamburg Constitutional Court. In addition to well-known environmental organizations such as Greenpeace e.V. and Germanwatch e.V., she also advises farmers and individuals.
Christiana Bukalo – Social Change Maker, Speaker & Co-Founder, Statefree e.V.
Christiana Bukalo ist the co-founder of Statefree, a non-profit organization that follows the mission of empowering stateless people by creating community and belonging. In December 2021 the organization launched the first global community platform for stateless people and their allies. As a stateless person born and raised in Germany, Christiana has had first-hand experience with the lack of transparency and awareness around statelessness and aims to fill this void by offering a space that allows stateless people to actively participate in the conversations that concern them.
Prof. Dr. Steffen Mau – Professor of Macrosociology,  Institute of Social Sciences, Humboldt University of Berlin
Since 2015 Steffen Mau is Professor of Macrosociology at Humboldt University of Berlin. Previously, he was Professor of Political Sociology at the University of Bremen. He studied at Freie Universität Berlin and received his PhD from the European University Institute in Florence. He was the founding dean and speaker of the Bremen International Graduate School of Social Sciences (BIGSSS), a joint graduate school of the University of Bremen and Jacobs University, funded by the Excellence Initiative. His research interests include social inequality, socio-structural change, Europeanization, migration and borders.
Franziska Heinisch – Author | Activist
Franziska Heinisch is an author and activist at the intersection of climate and social struggles. She co-founded the organization Justice is Global Europe, which aims to use methods of transformative organizing to build stronger alliances between the climate movement and workers in fossil fuel industries. In addition to activism, she writes about climate crisis, capitalism, labor struggles, and feminism.