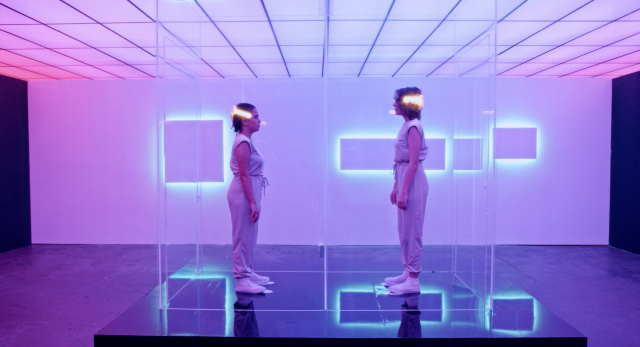 Wildcard to SCI-FI London #2: Join The Dots
SciFi Short Films / Curated by Louis Savy / Various Countries / 2023 / 90 min / English
Over the past two or three years, life has delivered unconventional relationships with digital entities and individuals, we didn't touch, we lived through screens! There is a collective yearning for human contact once more. However, we must consider if this sentiment is shared by everyone. Embark on a thought-provoking program that unravels the intricacies of human connections, linking together diverse experiences. These films delve into the complexities of love, relationships, and the pursuit of wholeness, spanning from the vast expanses of space to the profound depths of our hearts.
Connection / Jennie Jarvis / 12 min
Keep/Delete / Kryzz Gautier / 19 min
Defining Human / Daniel Code / 14 min
The Virtual Llama / Tom Cozens / 9 min
Cross / Minhye Zang / 20 min
The Operator / Matt Riley / 20 min
In cooperation with SCI-FI-London
Film talk
The event will be hosted by Louis Savy, founder and festival director of SCI-FI London.