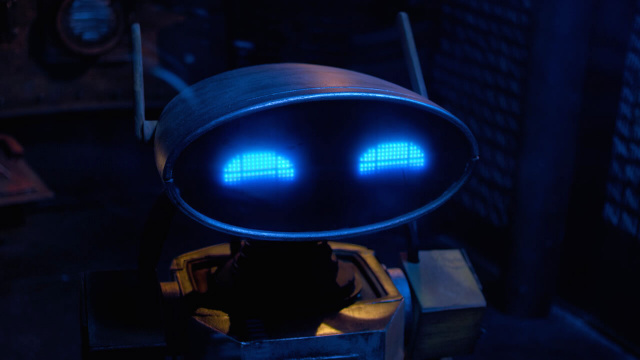 Wildcard to SCI-FI London #1: Rage Against The Machines
SciFi Short Films / Curated by Louis Savy / Various Countries / 2023 / 90 min / English
Can technology really improve and fulfil our lives? This question is explored in this collection of short films, which look at complex relationships with technical devices, means of communication and time travel. But beware: these films show that the consequences of our desires do not always match our expectations. They remind us to be careful when we wish for technical progress.
Lost in the Sky / Simon Öster / 12 min
Radio Telescope / Tanner Beard / 17 min
Record.Play.Stop / Neeraj Bhattacharjee / 6:30 min
Spa Sybarite / Joshua Ashish Dawson / 3 min
Take me to your influencer / Tom Lincoln, Greer Dale-Foulkes / 5 min
The Machine / Isaac Bell / 26 min
Time Tourists / Ian Sweeney / 6 min
The Fourth / Johnny Kirk / 11 min
In cooperation with the SCI-FI-London
Film talk
The event will be hosted by Louis Savy, founder and festival director of SCI-FI London.