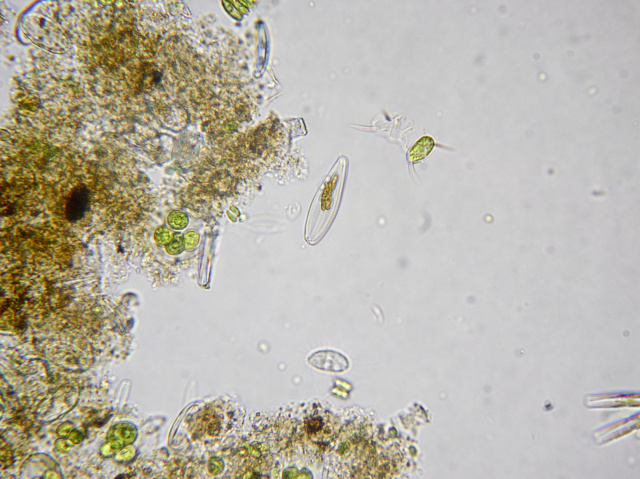 Submerged
Installation / Crossover Labs / GB/ 2023
Immerse yourself in the strange world of pond dwellers by stepping into a strange tunnel beneath Moritzburg Castle. Using digital microscopes and live projections, uncover the algaes and microorganisms that are invisible to the naked eye.
Visitors can interact with the exhibit and bring their own jar of pondwater to explore what lurks in the water of your neighbourhood.
Wed 25.10. / 5:00 - 8:00 pm
Thu 26.10. - Sun 29.10. / 10:00 - 6:00 pm