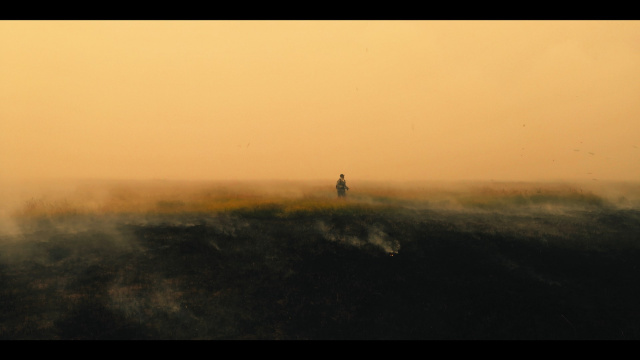 Documentary / Alexander Abaturov / France, Switzerland / 2022 / 88 min / OmdU
Summer 2021: Flames surround the Siberian village of Shologon. Will the villagers manage to keep the "dragon", as they call the fire, at bay?
In the summer 2021, an exceptional heatwave and drought led to giant fires ravaging 19 million hectares in northeastern Siberia. In this region, at the heart of the taiga, lies the village of Shologon soon to be coated by a thick cloud of smoke. Spread by the wind, the black ashes carry alarming news: the forest is on fire and the flames are fast approaching. The government having left them to fend for themselves, the inhabitants must rally to fight The Dragon.
Film talk
Worldwide, forests are threatened by drought and forest fires are becoming more frequent. How can we protect the forest locally and globally, and thus also ourselves?
Dr. Susanne Winter, Programme Manager Forest, WWF Germany / Moderation: Fritz Habekuß, Foreign Correspondent, Die ZEIT