Hi, A.I. – Love Stories from the Future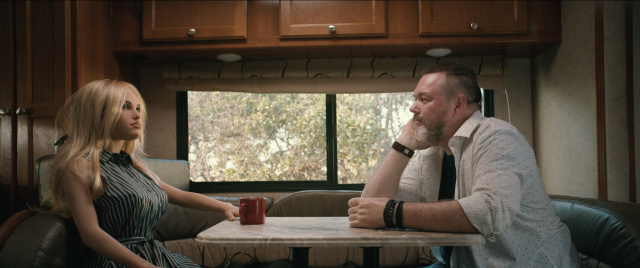 Editorial content from Vimeo
Do you want to load external content? Vimeo may set cookies and gather data such as your IP address.
External content from Vimeo
I hereby agree to the loading of external content. Personal data may be transmitted to third-party platforms.
Documentary / Isa Willinger / Germany / 2019 / 87 min / OV with ST / Age rating: 6
Chuck is now together with Harmony. "You're a great person to talk to," she purrs as she carries him across the beach. But in actual fact Harmony only says what she has been taught. She is a robot. It all sounds absurd, but has long been reality. A film about life with artificial intelligence.
Filmtalk: Rendezvous with Mr(s) Robot - love at first BYTE? A look at human-machine interaction at the digital era and predictions for the future.
Moderated by Daniel Schlechter, MDR, Germany
Isa Willinger, Author and Director, Germany
Jun.-Prof. Dr.-Ing. Ingo Siegert, Mobile Dialog Systems, Institute for Information Technology and Communications (IIKT), Otto-von-Guericke-University Magdeburg, Germany
2019 Max Ophüls Prize: Bester Documentary // 2019 German Film Awards: Preselection Best Documentary