Best Science Documentary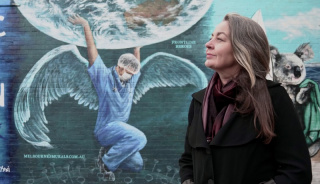 Cracking COVID
Director, Producer, Writer: Sonya Pemberton
Producer: Lucy Maclaren
Company: Genepool Productions
Country: Australia
Broadcaster: ABC Australia
Website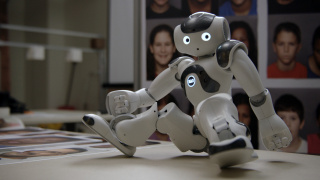 The Machine That Feels
Director: Robin Bicknell
Executive Producers: Elliott Halpern, Elizabeth Trojian
Producers: Elizabeth Trojian, Julia Nunes
Company: yap films
Country: Canada
Broadcaster: CBC, ARTE
Website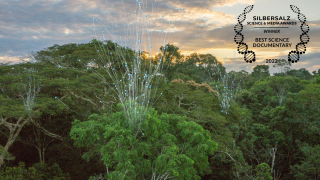 + WINNER + Rivers Above the Canopy
Director, Writer: Pascal Cuissot
Producers: Valérie ABITA, Tatiana BATTAGLIA
Company: ZED, Grifa Filmes
Country: France, Brazil
Broadcaster: ARTE France, NHK, TV Cultura
Website
Best Factual Series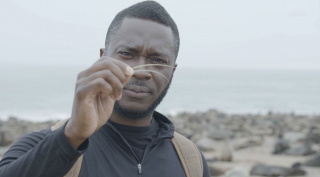 Evolve
6 x 60 mins
Broadcaster: Curiosity Stream
Company: Beach House Pictures
Country: Singapore
Executive Producer: Donovan Chan, Jocelyn Little
Executive Producer/Showrunner: Rob Sixsmith
Series Producer/Director: Chris Baron
Producer/Director: Joanna Barwick, Katy Savage, Brian Leckey, Mark Drake
Website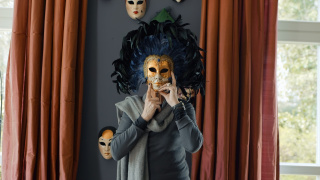 What's good about drugs, death, failure, genetic engineering?
4 x 30 mins
Directors: Krischan Dietmaier, Jasmin Steigler
Writers: Nina Beier, Samuel Mueller, Franziska Schwarck
Executive Producers: Dietmar Lyssy, Laura Sages, Anne Steinkamp
Company: Bilderfest GmbH
Country: Germany
Distributor: ARD
Broadcaster: SWR
Website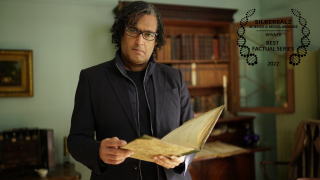 + WINNER + Extra Life: A Short History of Living Longer
4 x 60 min
Directors:  Tristan Quinn, Duncan Singh, David Alvarado, Jason Sussberg, Alex Flaster, Molly Hermann
Producers: Fiona Caldwell, Helen Sage, Jane Root, Nicola Moody
Company: Nutopia
Country: United Kingdom
Broadcaster: BBC (UK), PBS (US) 
Website
Best Short Series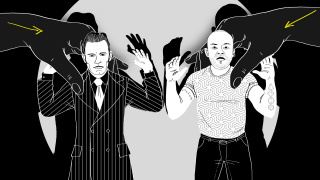 Short Trips in the Land of Math
10 x 10 mins
Director: Denis Van Waerebeke 
Producer: Valérianne Boué 
Company: Les Films d'ici
Co-producer company:  Les Films du Poisson Rouge
Country: France
Broadcaster: ARTE France
Website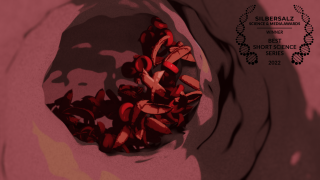 + WINNER + Can CRISPR cure Sickle-cell Disease?
Producer: Dan Fox
Supervising producer: Shamini Bundell
Company: Nature
Project manager: Rebecca Jones
Camera operators: Shaun Swingler, Ron Coons
Country: United Kingdom
Website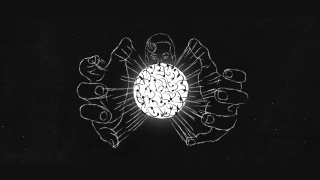 Shattering Stars
Director, Writer: Peter Galison
Producers: Peter Galison, Chyld King
Company: Collapser
Country: United States
Distributor: Submarine Entertainment
Website
Short & Crisp Award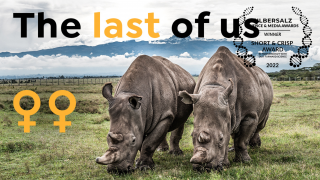 + WINNER + How to save a species when there are only two females left?
Youtube
Executive Producer: Philip Jaime Alcazar
Producer: Katrin Blaß
Narrator: Julian Nightingall
Motion Designer: Elias Freiberger
Sound Designer: Stefan Fiedler
Company: Terra Mater Studios GmbH
Country: Austria
Website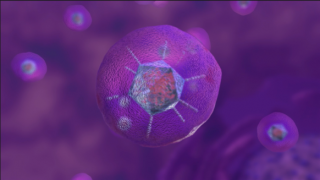 How COVID-19 Viral Vector Vaccines Work?
Youtube
Director, Writer: Donald Rayne Mitchell
Producers: Gloria Lewis, Paul Offit
Animation: XVIVO
Music: Volition
Narration: Chet Brown
Company: Medical History Pictures Inc.
Country: United States
Website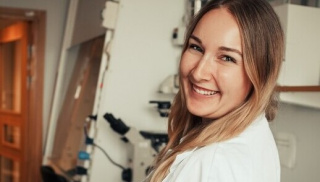 How do neurons know with whom to connect?
Instagram
Director, Writer, Producer: Stina Börchers
Country: Germany
Website
Short & Crisp Award – in partnership with Fast Forward Science
Southern Lights Award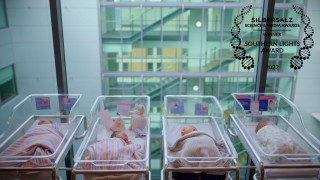 + WINNER + Miracle Babies: Operation Hope
Director, Producer: Johanna Gibson
Executive Producer: Penny Palmer
Country: Australia
Company, Broadcaster: ABC Australia
Website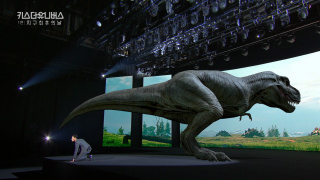 Kiss the Universe
Directors: Woongdal Song, Wonsik Ra
Producer: YongHa Suh
Country: Republic of Korea
Company, Broadcaster: KBS
Website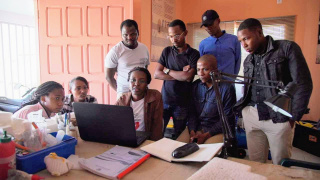 PaleoMoz Project: Mozambique, a history to discover
Director: Sebastián Crocco
Writer, Producer: Ricardo Araújo
Company: Instituto Superior Técnico (Portugal)/ Museu Nacional de Geologia (Mozambique) 
Country: Portugal/Mozambique
Website
Homeland Earth Award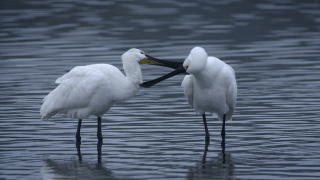 The Beating Wings
Director: Thierry Ragobert
Writers: Thierry Piantanida & Thierry Ragobert
Producer: Laura Briand
Company: Les Films d'ici
Country: France
Broadcaster: ARTE G.E.I.E
Website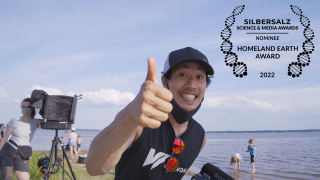 + WINNER + Curb Your Carbon
Directors:  P.J. Naworynski, Liam O'Rinn
Writers: Liam O'Rinn, Dugald Maudsley
Producers: Dugald Maudsley, Gillian Main
Co-producer: Monika Delmos
Company: Infield Fly Productions Inc
Country: Canada
Broadcaster: CBC (Canada)
Website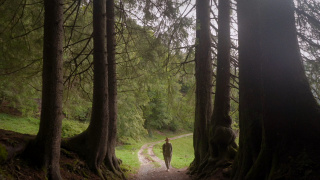 Descending The Mountain
Director, Writer: Maartje Nevejan
Producers: Annette Badenhorst, Monette de Botton, Bohdana Tamas
Company: Global Inside
Country: Switzerland, Netherlands
Website
Young Audience Award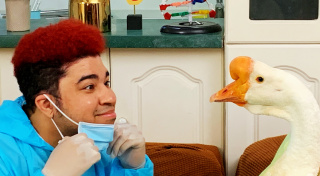 De-Extinction
Director, Writer, Producer: Xin Gu
Country: China

Princess of Science, S2
Director, Producer: Anke Rau
Executive Producer: Gabriele M. Walther
Chief Editors: Dorothee Herrmann, Alica Pohle, Friedrich Steinhardt
Company: Caligari Entertainment GmbH
Country: Germany
Broadcaster: ZDF / KIKA
Website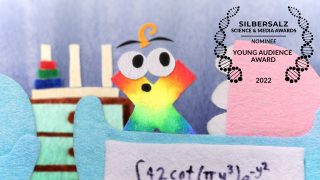 + WINNER + Finding X
Creators/producers: Toby Hendy, Cedric Scheerlinck
Director: Benjamin Zaugg
Country: Australia
Broadcaster: YouTube
Website
Immersive Science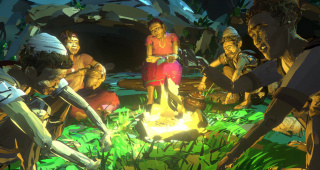 Kusunda
20 mins - Virtual Reality
Director:  Felix Gaedtke, Gayatri Parameswaran
Writer: Gayatri Parameswaran, Felix Gaedtke
Key collaborators: Hima Kusunda, Gyani Maiya Kusunda, Lil Bahadur Kusunda
Company: NowHere Media
Country: Germany, Nepal, Switzerland, Sweden, Taiwan
Website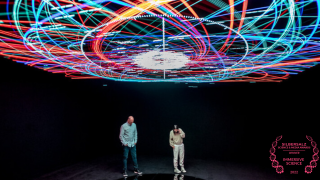 + WINNER + The Infinite
60 mins - Immersive Experience
Directors: Félix Lajeunesse, Paul Raphaël
Conception and scenarisation: Phoebe Greenberg, Marie Brassard
Key collaborator: Julie Tremblay
Company: INFINITY Experiences
Country: Canada
Website
MYRIAD. Where we connect.
Virtual Reality Experience
Authors/ Creative Directors: Lena Thiele, Sebastian Baurmann, Dirk Hoffmann
Executive Producer(s): Saskia Kress (Interactive Media Foundation), Michael Grotenhoff (Filmtank)
Company(s): Interactive Media Foundation, Filmtank, Miiqo Studios, Artificial Rome
Country: Germany
360° 3D Documentary
Creative Directors: Michael Grotenhoff, Christian Zipfel
Producer(s): Saskia Kress (Filmtank), Michael Grotenhoff (Filmtank), Sean Evans (Occupied VR)
Company(s): Interactive Media Foundation, Filmtank
Country: Germany
Website
MDR Award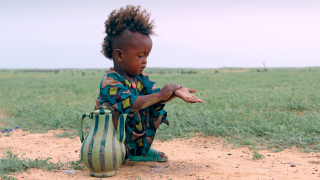 Above Water
Director: Aïssa Maïga
Country: France, Niger