The SILBERSALZ Festival 2021 has started!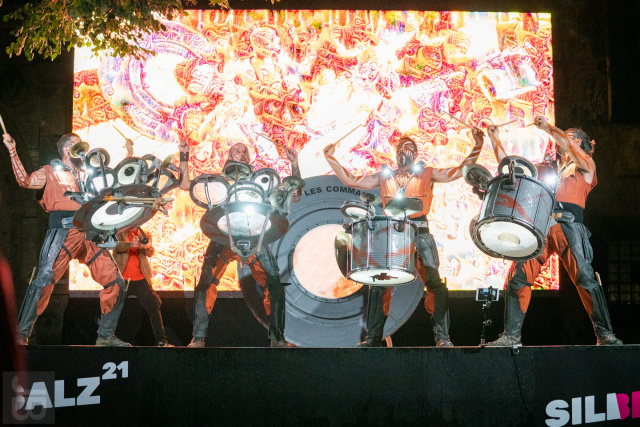 This year's Festival 2021 opened in the courtyard of the Moritzburg – directly in front of the interactive installation "Augenblick", in which an AI translates what is happening around it onto a screen. 
The opening speakers were  Rainer Robra (Minister of State and Culture of Saxony-Anhalt), Egbert Geier (Mayor Halle (Saale)), Eva Roth (Project Manager Science in Society, Strategic Partnerships and Robert Bosch Academy, Robert Bosch Stiftung), Thomas Bauer-Friedrich (Director of Kunstmuseum Moritzburg Halle) und Donata von Perfall (Director Documentary Campus & SILBERSALZ)
Then the group "Les Commandos Percu" entered the courtyard and the stage with the powerful sounds of their fascinating drum constructions and thrilled the spectators in Halle with their following parade to Domplatz.
Impressions of the opening of SILBERSALZ 2021 (credits: Joachim Blobel)