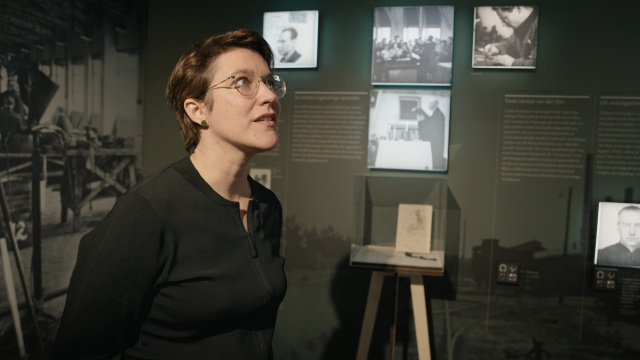 Unter Deutschen. Forced labour in Nazi Germany
Documentary / Matthias Schmidt / Germany / 2023 / 45 min / German
More than 13 million often young people were brought into the German Reich as forced labourers in 1938-1945 to keep the war economy going.
"Unter Deutschen" tells of the fate of the victims and the perpetrators from an international perspective. The focus is on their children and grandchildren. The film also shows why Nazi forced labour disappeared from the public consciousness for decades and why coming to terms with it is still inflammatory today.
In cooperation with MDR & Progress History Summit
Film talk
A discussion about how to approach the subject of forced labour on film and the challenge of doing justice to this historical topic.
Anais Roth, History and Documentary Editor, MDR / Matthias Schmidt, author, director / Olaf Parusel, Composer /Dr. Regina Bouchehri, Managing Director, LOOKSfilm / Moderation: Annett Meltschack, MDR