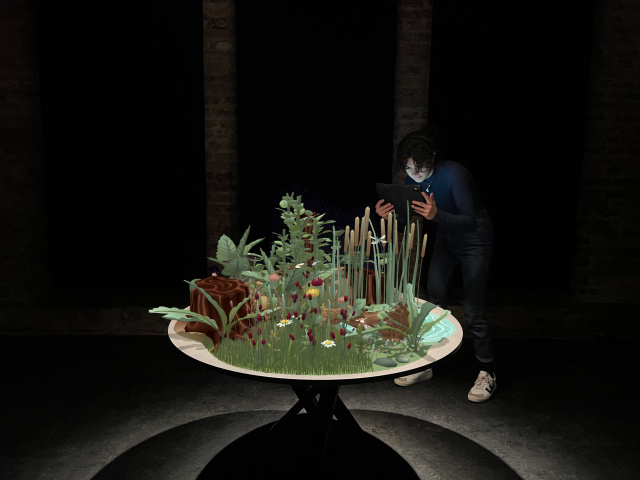 Augmented Reality / Kris Hofmann / Austria / 2022
Kris Hofmann's Insects & Us invites us to explore an animated environment to engage with the interwoven stories of its inhabitants.
Insects serve as food for other animals, pollinate our crops, act as natural pest control agents and play a crucial part in turning dead organic matter into fertile soil. The numbers and diversity of insects have been in sharp decline over the last few decades. If the trend continues it will dramatically affect human welfare. Viewers are invited to watch crickets, dragonflies, butterflies, beetles, and ants make their simple, yet vital contributions to a functioning ecosystem - whilst listening to four scientists talk about why they matter and what can be done to help.