WANDERKINO "Under the Moon"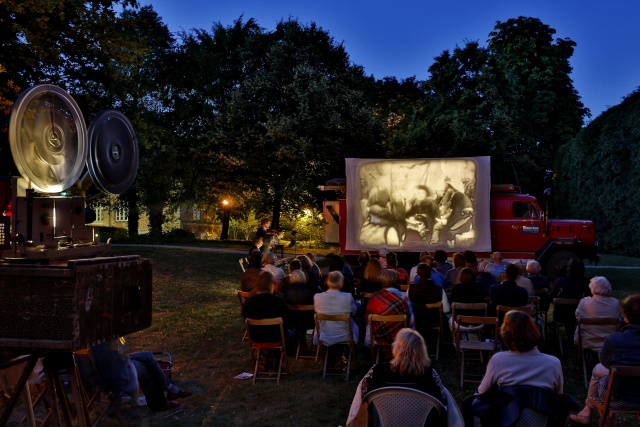 WANDERKINO / Tobias Rank / Germany / since 1999
Charlie Chaplin would have been delighted: The WANDERKINO event is screening silent movies from the most diverse genres at each and every preferred location. Accompanied by live music performed on piano and violin, as well as an old-timer fire engine that is providing the seating and technology.
With films on the theme of "the moon and beyond": The silent movie "A Trip to the Moon" (1902) from Georges Méliès, "Metronome" (2010) and "War and Peace" (2012) from Tilo Baumgärtel, as well as films by Oskar Fischinger from the 1930s.
With music by: Gunthard Stephan, Violin / Tobias Rank, Piano