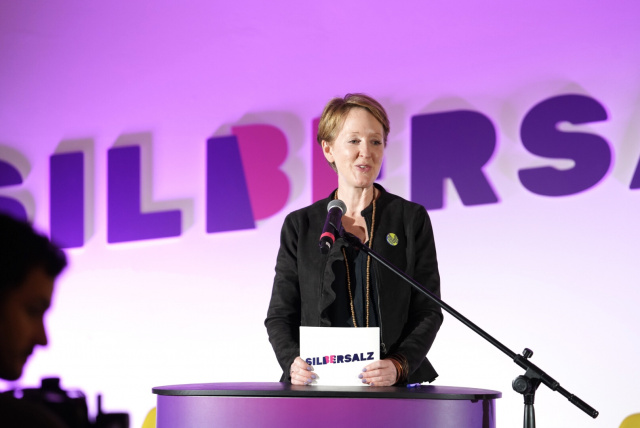 With the long-awaited "reopening" of the former Kaufhof department store as a festival center on the market square, the 6th SILBERSALZ Science & Media Festival started yesterday evening in Halle an der Saale.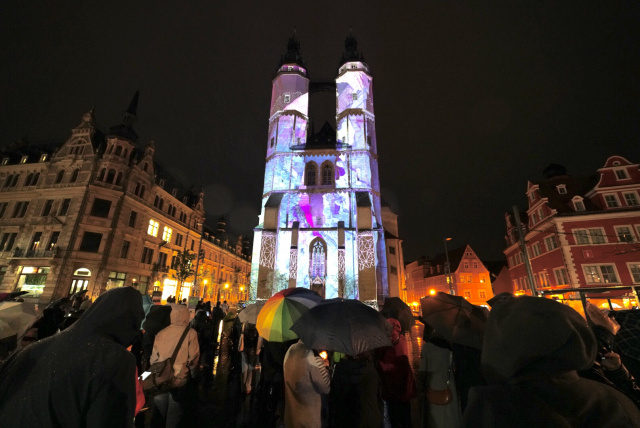 From 25th October - 29th October 2023, the festival invites you to go on a voyage of discovery in more than 80 participatory formats from science and media under the motto: "I spy with my little eye,..."
More than 3,500 curious citizens of Halle, friends and guests of the SILBERSALZ Festival from politics, culture, art and business, accompanied the opening, to which Donata von Perfall, Managing Director of the Documentary Campus and director of the festival, welcomed, among others, Minister of State Rainer Robra, Mayor and patron Egbert Geier and Claas Danielsen (Mitteldeutsche Medienförderung) as speakers.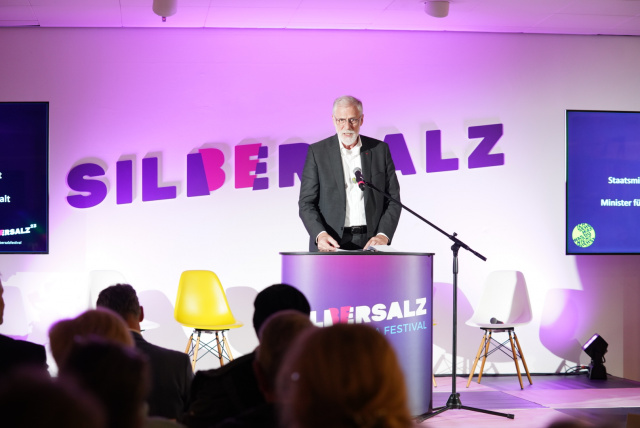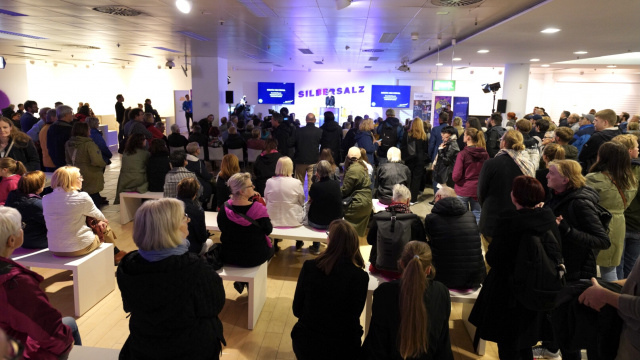 After the opening speeches, the robot dog Spot led the visitors and guests to the market square where the light installation "Pulse" by Filip Roca, projected onto the Marktkirche, celebrated its premiere.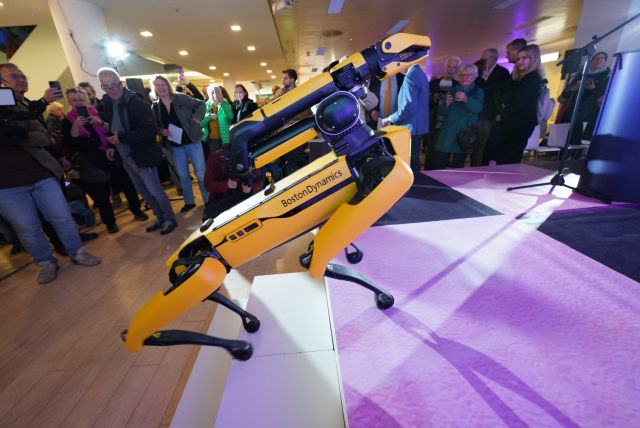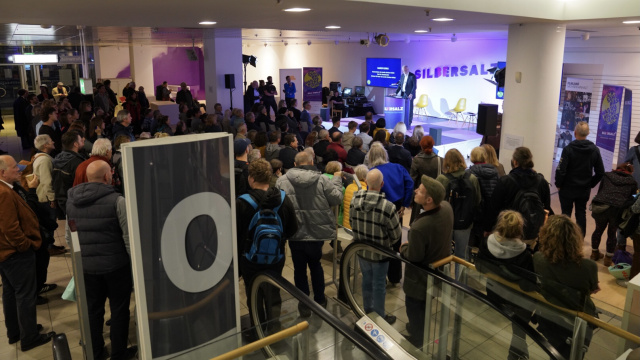 The opening film "Breaking Social" followed by a film talk with director Fredrik Gertten in the completely booked pop-up cinema of the department store rounded off the opening of the 6th SILBERSALZ Science & Media Festival.
In the coming four days of the festival, visitors can expect an attractive program of over 80 events with more than 50 films and over 80 national and international experts in talks, discussions, exhibitions, film screenings, forums and events. The department store (formerly Kaufhof) on Halle's market square will be transformed into a cinema, exhibition, performance, talk and discussion space and a music club on an area of over 8,000 m², while the market square with the market church will become an art object. Across the city, 13 other venues (including Leopoldina, Moritzburg, Planetarium, Puschkino, Passage 13) will host formats for all ages and interests.