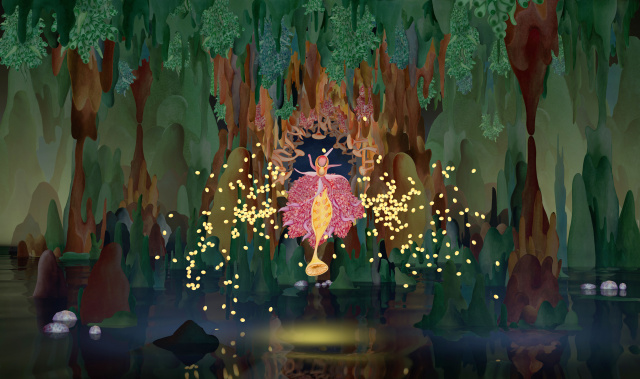 The chapel of the Very small creations
Video installation / Simone Hooymans / Norway / 2022 / 7 minutes loop
The animation Chapel of Very small Creations shows a cave made of green, softly shaped rock formations where enlightened, strange creatures emerge. Ephemeral and transcendental, these beautiful creations refer to the smallest organism on the planet with their liquid bodies that disperse, swim, fly and fall. 
Life is recorded as a symphonic interaction between all elements that balance between the earthly and the other worldly, arousing desire for spirituality.
Wed 25.10. / 5:00 - 8:00 pm
Thu 26.10. - Sun 29.10. / 11:00 - 8:00 pm