Heartbound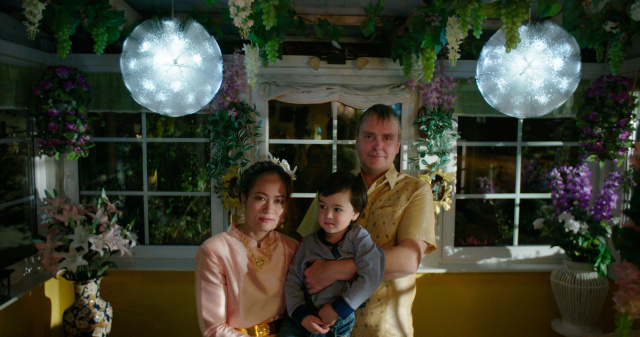 Editorial content from YouTube
Do you want to load external content? YouTube may set cookies and gather data such as your IP address.
External content from YouTube
I hereby agree to the loading of external content. Personal data may be transmitted to third-party platforms.
Documentary / Sine Plambech, Janus Metz / Denmark / 2018 / 90 min / OVwST
In the Thy National Part region, more than 900 Danes are married to Thai women. Janus Metz and his wife, the anthropologist Sine Plambech, have accompanied four of them over a number of years and now recount the stories of families in the face of globalisation, desire and migration, and explore the question of true love.